925-855-3250
Question about mortgage underwriting process? Contact our loan agent in San Ramon.

How Long Does the Mortgage Underwriting Process Take?
Mortgage underwriting process is a detailed process that usually takes a few days. In some cases, however, it can take as long as several weeks. Five to eight business days is a reasonable average. The timeline varies because every borrower is different. Contact our home loan agents or mortgage broker in San Ramon if you have question about your loan.
The two of the most common questions about the mortgage underwriting process are:
How long does mortgage underwriting take?
What happens during this process?
Both questions are addressed below, with an emphasis on the first one — how long it takes. Let's start with a basic definition and move on from there.
What Is Mortgage Underwriting, Anyway?
From a borrower's perspective, mortgage underwriting process is one of the most important parts of the lending process. It has the power to make or break your loan. But what is it exactly?
Here's a straightforward definition:
Underwriting is a process during which mortgage lenders assess the eligibility of potential borrowers. Once your mortgage broker or home loan agent collects all the necessary information from you, the mortgage lenders will then proceed with the next steps. In short, the lender wants to ensure that the borrower meets all of their guidelines in terms of income, debt, credit and collateral. The underwriter will also ensure that the borrower meets any secondary guidelines and requirements, such as FHA, VA, Freddie Mac, etc.
As mentioned, mortgage underwriting takes place after you fill out a loan application and provide supporting documents. Typically, borrowers deal with a mortgage broker and/or loan officer first, such as Golden Pacific Home Loans in San Ramon. After that initial step, the loan file will move into the underwriting stage.
What Does the Mortgage Underwriter Do?
So what does the mortgage underwriter actually do during this process? He or she will review all paperwork associated with the home loan, including any supporting documents you provided (W-2, tax returns, bank statements, etc.) through your home loan agent. He will review the borrower's credit score, debt-to-income ratio, employment, income situation and more. He might request additional documents or letters of explanation from the borrower through your mortgage broker or home loan agent in San Ramon if you work with Golden Pacific Home Loans.
The goal of this process is to make sure that you (the borrower) meet all requirements set forth by the lender, the federal government, and the secondary mortgage market.
How long underwriting takes will partly depend on the type of home loan you choose. For instance:
Conventional: In addition to having their own internal guidelines, most mortgage lenders abide by third-party regulations or requirements set by Freddie Mac and Fannie Mae. They strive to create "conforming" loans that meet the guidelines of these two Government Sponsored Enterprises (GSEs), loans that can be sold into the secondary mortgage market.
FHA: If you're planning to use an FHA-insured home loan when buying a house, the mortgage underwriter must also ensure that you meet all guidelines established by the Department of Housing and Urban Development (HUD), which oversees the FHA program.
So there's one of the first variables that affect how long mortgage underwriting process takes. Different loan programs have different standards, and this can make the process longer or shorter. Our mortgage broker in San Ramon advice is to work with your home loan agent at Golden Pacific Home Loans San Ramon to choose a program that works best for you in the long run, and not to worry too much about how long underwriting might take.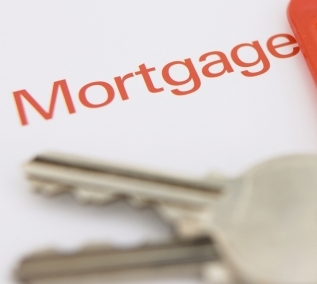 How Long Does It Take?
So, how long does the mortgage underwriting process take in 2016? It actually varies from one loan application to the next, because every borrower is different. From our experience at Golden Pacific Home Loans San Ramon, some clients "sail through" the process with no issues, while other borrowers hit a lot of snags along the way.
In general: Mortgage underwriting process can take anywhere from a few days to a few weeks. Five to eight business days is probably a good average (from the time the underwriter receives the file, up until a final determination is made).
In many cases, the underwriter will issue a conditional approval. This means he or she expects the loan to close, but needs to resolve one or more issues first. For example, the underwriter might need a letter of explanation (an "LOX" in industry jargon) about a recent bank deposit. Once this "condition" is cleared, our home loan agent in San Ramon will inform you that the loan can move forward.
Some borrowers don't get any conditions. In such cases, the mortgage underwriting process does not take as long. Other borrowers get one or more conditions they must resolve, before they are "clear to close." Underwriting tends to take longer in these scenarios.
As you can see, there are many variables that affect both the length and difficulty of the mortgage underwriting process. How long it takes often comes down to two things: (1) the efficiency and workload of the underwriter, and (2) the number of issues or conditions that arise during the process.
As a borrower, the best thing you can do during this process is to stay in touch with your loan officer, and to resolve any conditions that arise as fast as possible. This will prevent or minimize delays.